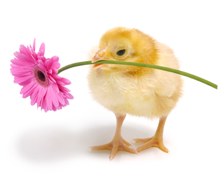 Our services are designed with your family's needs in mind and to give you the exceptional service we are known for, we need to learn all about you! We'll discuss your position, job requirements, children, where you live, the schedule, your lifestyle, your expectations, and the characteristics you deem most important in your care provider. We'll also tell you more about Choose The Right Nanny and answer any questions you may have.
The first order of business is for you to decide which type of placement is appropriate for your family. We offer the following types of placements. Are you seeking a long-term solution or a short-term solution? Please choose from the following.
Long-term Placements:
Long-term placements are typically 90 or more days and can be full-time or part-time.  Long-term placement provides families with security and continuity of care, as well as less training time, lower staff turn-over, more loyalty and best of all, more quality family time!
CTR Nanny offers all types of long-term staffing solutions to the San Antonio and surrounding communities.  In addition, we are pleased to continue providing long-term, live-in staffing solutions to families throughout the United States.
Short-term Placements:
Temporary (or On-Call) placement services are available to families in and around the San Antonio areas. These types of placements can be for just a few hours, days or even weeks at a time. Care solutions can be a night nanny for a new arrival, infant care training, sick-child care, holiday helping hands, celebrations, vacation, or hotel care. We're here to help and provide an extra pair of hands just when you need them!
Either way, Registration is fast and EASY!
 Two easy steps are all it takes to register for services!
Complete the registration form and a placement specialist will contact you within 24 hours.