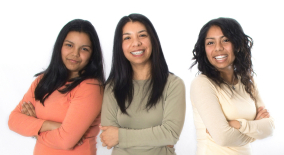 We have the expertise to ensure your expectations are not only met, but exceeded! We've built our reputation with experience, exceptional customer service, dedication to excellence, and in-depth analysis. CTR Nanny represents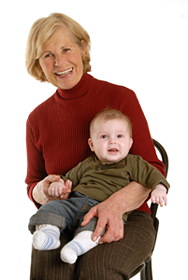 only the finest of nannies, household managers, housekeepers, personal assistants and other domestics. Most of our candidates are referred to us by clients and our professional affiliates. We also utilize state of the art screening technologies. Hundreds of applicants apply and fewer than 5% of all applicants are considered for representation.
Choose The Right Nanny candidates must demonstrate they are trained, reliable, warm, nurturing, attentive, educated and skilled. They must come with an abundance of energy to keep up with your busy family schedule. Those who are educated in child development, child psychology, special needs or teaching are highly desirable.
CTR nannies are fully capable of working with little to no supervision providing fun and age appropriate activities your children will love! These dedicated nannies are proactive, trustworthy, and diligent in their work ethic. They know how to interact with your child in a very personal, yet professional manner; in addition, they're reliable, punctual, and flexible. They understand they provide a premium care solution to your family.
Choose The Right Nannies are:
Enthusiastic
Fluent in English
Creative & FUN!
Trustworthy
Level-headed
Communicative
Proactive & Intuitive
Good swimmers
Highly Moral
Intelligent & educated
Legal to work in the U.S.
Highly aware of safety
Experienced
Problem solvers
Responsible
Great drivers
CPR & First Aid certified
Rigorously Screened
Our candidates have been professionally evaluated through a comprehensive interview process.
This includes:
Multiple interview sessions during which the applicant's skill sets, personality traits, work ethic, etiquette, and proper documentation will be assessed.

A written skills test will be administered

Employment history will be compiled and verified

Character references will be verified

A comprehensive portfolio will be established

Extensive background investigation performed

Our orientation process for best practices, policies and procedures
The staff of Choose The Right Nanny will assist you throughout your interview process with each potential candidate we present to you. We provide guidance, consultation and follow up after placement.
Experience
We're often asked about the level of experience our nannies have. We have found it helpful to categorized three categories based on their experience and education. These proven child care professionals provide infant, toddler, preschool, school age, and teenage care.
Platinum Nanny
College Educated
Early Childhood Education
Child Development
Psychology
Special Needs
5+ years expertise
directly with children
 3-5+ years working in a
private home setting
Impeccable, verifiable
references
Premium Nanny
Higher Education
pursuing a college
degree online or in
traditional classroom
settings.
2-5+ years expertise
working directly with
children
1-3+ years working in a
private home setting
Impeccable, verifiable
references
Primary Nanny
H.S. Graduate
Usually saving money
for college. May work
as a mother's helper or
with a parent working
at home.
2-5+ years working
directly with children
 Impeccable, verifiable
references
Service options include: Fulltime, part-time, live-in, live-out, temporary, and back up childcare, vacations, traveling companions, and special needs care.