The Application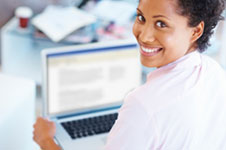 All candidates must submit a completed online application. This is your first impression to us. It's extremely important to be thorough; check your spelling, grammar and punctuation. First impressions count! The process is very competitive and incomplete applications will not be considered.
References
You must provide at least three position specific OR a minimum of 5 years position specific experience with at least two verifiable references.*
You must provide an accurate work history with dates.
All references must be verifiable and non-family members.*
You must provide at least two character references.*
Character references may not be listed in the employment history.
Be sure to provide correct and working telephone numbers.
All of your references will be verified.
You may email your resume and any letters of recommendation to our office.
The Interview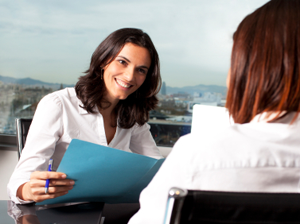 Once we have checked your references and determined that you are a good fit for our agency, we will invite you to a personal interview. We'll discuss your experience, family background, plans for the future and what type of position you're seeking. Depending upon where you are located, this may occur in our office or an online for a face-to-face meeting.
Regardless of the venue, these guidelines apply.
Be punctual! Dress to impress! Be organized!
This is your time to "shine!"
Show us why you'd make a great candidate for Choose The Right Nanny!
Upon completion of the application, reference checks and interview, our staffing panel will meet to determine your eligibility for representation.
You will be notified of our decision.
Why should I work with Choose The Right Nanny?
No registration fees are ever charged to any candidates.
Quality representation = Quality families & quality positions
We respect your professionalism
We have high expectations of you.
Family job requirements matched with your skill set.
We minimize safety concerns with reputable families.
We offer guidance and education.
We prepare you to present yourself as a professional.
CTR Nanny makes every effort to ensure you understand your legal rights.
We keep in contact with you before, during, and after you are hired.
Our online scheduling system to update your availability.
Referral bonuses!