Candidates should expect to be screened thoroughly. This includes reviewing your profile, your online presence, verifying all references, certifications, background investigation, biographies, letters of reference, your resume and personal interview.
All Providers
(Nannies, Housekeepers, House Mngrs, etc.)
Position specific experience
Minimum high school graduate
College Degree preferred
Legal right to work in the USA
Provide verifiable references
Fluent in English
(Speaking, reading & writing)
Must pass a thorough background investigation which includes:
Federal Criminal
County Criminal
Sexual Offender
National Terrorist List
I-9 Verification
Social Security Trace
Driving Record
Educational Verifications
Drug screen *
All candidates are required to:
Be a non-smoker
Be dependable
Be flexible
Be communicative
Be honest & trustworthy
Be clean and well groomed
Be modest in attire
* at the employer's discretion
Child Care Providers
Additional requirements for all child care candidates include the following:
Excellent childcare references *
Minimum of 2 years recent childcare experience
CPR/ First certified or complete prior to placement.
Valid Driver's License
Reliable transportation (if applicable)
Must swim
Highly desirable!
Educational experience
which includes:
Child Development
Child Psychology
Elementary Education
Special Needs Training
Marriage & Family Studies
*At least 3 professional references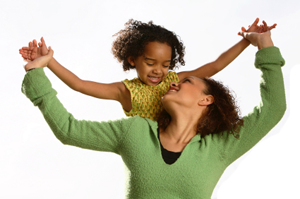 As part of the application process, Choose The Right Nanny, LLC and authorized background investigative agencies, will conduct criminal background checks on applicants on behalf of our clients. It is our policy to abide by all federal and state laws prohibiting employment discrimination solely on the basis of a person's race, creed, national origin, religion, age, sex, and marital status, physical or mental disability, except where a reasonable, bona fide occupation qualification exists. No candidate is directly hired or employed by Choose The Right Nanny, LLC.